Sometimes I can find it hard to take off my makeup if I've caked it on sometimes - or wear a stubborn mascara or foundation.
First off - I start by taking my mascara off with Avon Conditioning Eye Make Up Remover:
Picture/Buy from here [x]
It's in a cream/lotion formula, which feels weird to take off your eye makeup with first of all, but it comes off beautifully and doesn't sting my eyes or skin - which is wonderful! Furthermore, it's relatively cheap at around £4 on Amazon. It's also in a big bottle for the price that you pay, compared to some high end products where you only get a little, so hopefully it'll last a long time!
Second of all, I use Clinique Take the Day Off Cleansing Balm to take off foundation/blusher/eyebrow makeup: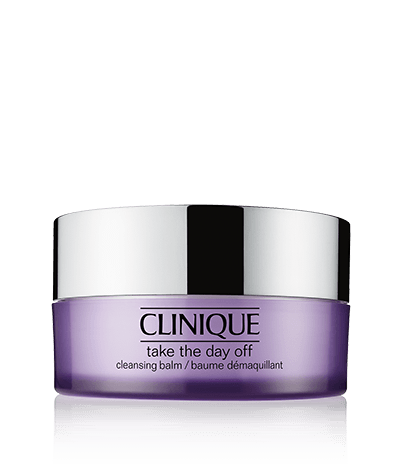 Picture from Clinique.com.
It starts off looking like a balm, but melts into your hands and face into an oil (that can be easily removed). I smother it over my face, and take my makeup off with warm, wet cotton pads - it removes most traces of make up so quickly!
Finally, I finish with Benefit's Foamingly Clean Facial Wash, which I have already reviewed here [x].
These steps leave me feeling, clean, fresh, and wonderful.