My October Wishlist contains 4 beautiful products:
Nars Blush in "Orgasm" (oooh, naughty!)
Urban Decay Naked Basics
Guerlain Meteorites Pearls
Urban Decay Ink For Eyes
The Nars blush is a given, it's a cult classic! The pictures I've seen of it look beautiful, and I'm looking forward to trying it, whenever I decide to buy it!
I'd also like to experiment with eyeshadow, as I'm actually not too well-versed in the art of eyeshadow and would like to have a go at it using this palette, as the swatches and finished looks look gorgeous!
The Guerlain Meteorites Pearls is simply gorgeous. The container is beautiful and the pearls look so tasty wonderful! I suffer from dull skin and redness on my skin - from acne scars and the like and I hope the pearls will transform my complexion. However, it is so expensive!
Lastly, I am really obsessed with liquid eyeliner, especially in pen form - as I'm not too co-ordinated! I currently own Soap and Glory Supercat - which is wonderful! But it tends to smudge after a few hours - especially because I get on a hot, crowded, sticky bus. I'm looking for an eyeliner that won't smudge!
Moreover, I currently ordered Laura Mercier Silk Creme Foundation in Soft Ivory, and I'm looking forward to trying it when it comes!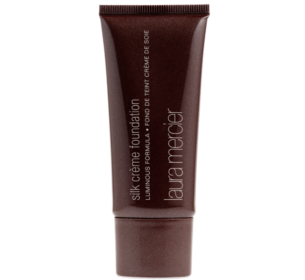 Do you have these products? Comment about them in the comments box!
Thanks for reading!
Amy
xox